BACK
Hotel Christiansminde – 5-star conference centre

Christiansminde has the utmost modern meeting technical equipment at a 5-star level and with quality rooms that are seldom found in Denmark.

The nature and the many facilities in and around Christiansminde present a multitude of activity opportunities.

Try something completely new for your next event – choose Christiansminde.
Services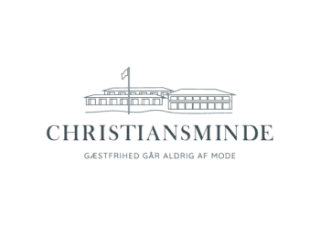 Rooms
Single Rooms 12
Double Rooms 86
Handicap friendly rooms 0
Suites 13
Accomodation 400
Capacity
Plenum 11
Max number of chairs in lines 250
Max number of chairs at tables 200
Group rooms 29
Catering
Restaurant Yes
Dining guests 240
Dining seats in restaurant 210
Dining seats in private room 240
Facilities
Bar Yes
Lounge Yes
Billiard/dart/bordtennis/etc Yes
Spa No
Pool No
Fitness room Yes
Casino No
Green outside areas Yes
Golf Yes
Aircondition Yes
Chef school Yes
Transport
Distance to airport 143 km
Distance to train station 2 km
Distance to bus 0km
Free parking 100
Distance to free parking 0 km