BACK
Meeting- and dining venues often look alike - but this is not the fact in Tivoli and at Nimb Events. In the Garden universe every event is unique, and you are able to welcome guests in fairytale surroundings where each detail is taken care of.
Venues at Tivoli and Nimb Events offer unmatched possibilities - all year round. No matter occasion or size of your event we can offer the facilities to make your meeting, conference, product launch, company party or any other event unique. As the icing on the cake? it can all be combined with one of our many entertainment offers in Tivoli Gardens.
Traffic connections
Tivoli, Nimb Hotel and Axelborg are centrally located in the heart of Copenhagen - right across from Copenhagen Central Station.
Rooms
A conference stay will be possible at one of our hotelpartners, located near Tivoli.
Capacity
Tivoli and Nimb Events offer venues with room from 50 to 350 participants - and also up to 1.626 participants in Tivoli Concert Hall.
Facilities
- Central location
- Modern AV equipment
- Fairytale entertainment right outside the venues


Services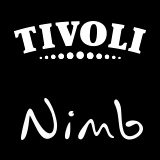 Rooms
Single Rooms 0
Double Rooms 0
Handicap friendly rooms 0
Suites 0
Accomodation 0
Capacity
Plenum 17
Max number of chairs in lines 1626
Max number of chairs at tables 300
Group rooms 0
Catering
Restaurant Yes
Dining guests 350
Dining seats in restaurant 150
Dining seats in private room 350
Facilities
Bar Yes
Lounge Yes
Billiard/dart/bordtennis/etc No
Spa Yes
Pool Yes
Fitness room Yes
Casino No
Green outside areas Yes
Golf No
Aircondition Yes
Chef school No
Transport
Distance to airport 12 km
Distance to train station 0 km
Distance to bus 0km
Free parking 0
Distance to free parking km