BACK
Don't get lost in the crowd!
In Charlottehaven you always get a focused and professional service and because of our size, your meeting always gets our full focus!
We offer flexible solutions in attractive, light and airy rooms with unique service, state-of-the-art technology, the city's largest courtyard and modern architecture from Lundgaard & Tranberg.
Our Focus Food concept is standard for all meeting packages and consists of a conscious choice of food designed to keep energy levels up, giving the body optimal nutrition and energy.

We guarantee you much more than the usual bland conference experience:
- Accommodates more than 400 people
- One dedicated contact person from beginning to end
- Inviting buffets and tailor-made solutions
- Focus Food as standard for all packages
- Energisers - a 10-minute physical feature to boost concentration
- Amazing outdoor areas
- Private parking spaces in front of the building - limited number of places available for a fee
- Nordhavn Train Station just around the corner
Member of Danish Conference Venues; an association of the best conference centres in Denmark.


Traffic connections
Close to the motorway and train stations. Off road parking spaces.
Charlottehaven is only a 2 minute walk from Nordhavn train station which itself is only a 6 minute journey from Copenhagen Central Station. We are also close to regular bus routes and less than a 30 minute taxi ride from the airport.
If you come by car, we are on the Copenhagen Ring Road which bypasses the city traffic and connects to major motorways for journeys to the rest of Denmark, Sweden or Northern Europe. We have 35 of our own parking spaces right outside the front door, available for a fee.
Rooms
44 hotel apartments - for short breaks and long-term stays
Our hotel apartments are fully furnished and serviced with their own café and health club. Wi-Fi, fitness room, cleaning and parking are included in the room rate. All apartments have a dishwasher, washing machine, tumble dryer, large balcony and much more.
Experience comfort with three times the space a regular hotel room offers.
New hotel tower with 37 hotel apartments opening spring 2019.

Capacity
From 2 to 400 people
Large, light and airy meeting and conference rooms with direct access to a beautiful courtyard. The premises offer flexible solutions suitable for both exhibitions and conferences. Exhibition space can accommodate 400 people.
Facilities
In the meeting room
All meeting rooms are equipped with a projector, whiteboard and flipchart. Sound systems with microphones are available in the larger rooms, and there is free Wi-Fi throughout the premises. Stage, panel microphones and whatever other equipment you need can be rented.
In House Facilities
- Health Club
- Indoor swimming pool
- Sauna
- Mist sauna / aromatherapy sauna
- Fitness room
- Team training area
- Personal training
- Massage & physiotherapy
- Nutritional counselling
- Squash court
- Café
- Courtyard
- Hotel Apartments
Enjoy a relaxing dinner in the cafe after your conference or perhaps take a fitness class in our Health Club, workout in the gym or take a leisurely swim in our beautiful pool. All delegates have free access to our Health Club on the day of the meeting.
Services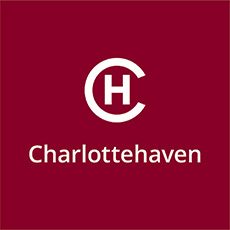 Rooms
Single Rooms
Double Rooms
Handicap friendly rooms
Suites
Accomodation 0
Capacity
Plenum 3
Max number of chairs in lines 450
Max number of chairs at tables 220
Group rooms 3
Catering
Restaurant Yes
Dining guests 360
Dining seats in restaurant 140
Dining seats in private room 360
Facilities
Bar Yes
Lounge Yes
Billiard/dart/bordtennis/etc No
Spa No
Pool Yes
Fitness room Yes
Casino No
Green outside areas Yes
Golf No
Aircondition Yes
Chef school No
Transport
Distance to airport 13 km
Distance to train station 0 km
Distance to bus 0km
Free parking 0
Distance to free parking km