BACK
Do you wish to gather your clients, co-workers or collaborators in professional, beautiful and unique surroundings?
What used to be the courthouse is now Nomad Workspace, an office hotel, with great aesthetics and a vibrant environment. The house is filled with innovative and creative businesses, who use the space for offices, meetings, workshops or professional events.
Nomad Workspace has more than 10 fully equipped and serviced meeting rooms, with capacity from 2-50 people. We offer meeting facilities for every occasion. When booking a meeting room you can choose a full day, a morning- or an afternoon meeting package. Alternatively simply rent a room by the hour in combination with customising your food and beverages choices.
Traffic connections
Bus 1A stops right outside the door and many other busses a few hundred meters away. Nørreport Station is the nearest S-station and the distance is 1.3 km. There is good parking facilities close to Nomad Workspace eg. 164 parking spots in the fully automatic parking facility at Nørre Alle 2a, which is less than 100 meters away.
Rooms
Nomad Workspace does not offer accommodation, but we are very happy to suggest nearby accomodation options.
Facilities
Services
INCLUDED IN THE PRICE:
Coffee/tea with roll upon arrival
Coffee/tea buffet at noon
Ice water
Fruit
Plenum
Standard AV-equipment
Extras:
Extras included in the price
Coffee/tea with roll upon arrival
Breakfast
Coffee/tea buffet at noon
Ice water
Fruit
Lunch
1 soft drink / mineral water
Plenum
Standard AV-equipment
INCLUDED IN THE PRICE:
Coffee/tea with bread roll upon arrival
Coffee/tea buffet at noon
Ice water
Fruit
Lunch
Afternoon coffee/tea-buffet incl. pastry
Plenum
Standard AV-equipment
Extras:
Extras included in the price
Coffee/tea with bread roll upon arrival
Breakfast
Coffee/tea buffet at noon
Ice water
Fruit
Lunch
1 soft drink / mineral water
Afternoon coffee/tea-buffet incl. pastry
Plenum
Standard AV-equipment
INCLUDED IN THE PRICE:
Coffee/tea buffet upon arrival
Ice water
Fruit
Afternoon coffee/tea buffet incl. pastry
Conference room
Standard AV-equipment
Extras:
Extras included in the price
Coffee/tea buffet upon arrival
Lunch
1 soda
Ice water
Fruit
Afternoon coffee/tea buffet incl. pastry
Conference room
Standard AV-equipment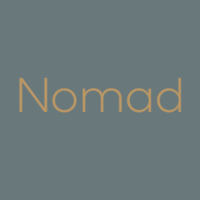 Rooms
Single Rooms 0
Double Rooms 0
Handicap friendly rooms 0
Suites 0
Accomodation 0
Capacity
Plenum 2
Max number of chairs in lines 50
Max number of chairs at tables 45
Group rooms 8
Catering
Restaurant Yes
Dining guests 30
Dining seats in restaurant 80
Dining seats in private room 30
Facilities
Bar Yes
Lounge Yes
Billiard/dart/bordtennis/etc No
Spa No
Pool No
Fitness room No
Casino No
Green outside areas No
Golf No
Aircondition No
Chef school No
Transport
Distance to airport 10 km
Distance to train station 1 km
Distance to bus 0km
Free parking 0
Distance to free parking km