BACK
How about meeting at a place that pulses with energy and creativity?
Nomad Workspace is located at Sankt Hans Torv, where Nørrebro meets Østerbro and Copenhagen K - it doesn't get more central than that!
We can also offer more than 6 meeting rooms from 4 to 50 people, that are perfect for any occasion - from an intense board meeting to a festive reception with all your colleagues.
If you want to take it to the next level, you can also arrange a workshop in one of our rooms and be inspired by our innovative and creative environment.
We have designed our rooms with a focus on design and aesthetics, and our service and atmosphere are nothing short of fantastic. You will be greeted by a huge smile when you step into the reception - it's almost like visiting your best friend!
So if you want a meeting room with the right vibe, Nomad Workspace is the place for you.
We guarantee that you will leave with a feeling of inspiration and joy - and maybe even with a brand new idea for your next project!
Traffic connections
There are plenty of options to get to Nomad Workspace.
Let's start with the bus - if you take Bus 1A, you can hop off right outside our door! And if you miss it, don't worry, there are several other buses that stop just a few hundred meters away.
But let's not forget about the good old S-train - the nearest station is Nørreport Station, which is only about 1.3 km away.
So if you feel like a walk around the lakes and maybe a little exercise along the way, that's certainly an option!
And now, on to parking - we know it can be a challenge to find a good parking spot in the city, but luckily we have generally good parking options near Nomad Workspace. In fact, you can park your car in one of the 164 spaces in the fully automated parking facility at Nørre Alle 2a, which is less than 100 meters away. So now you can safely let your car take a nap, while you hold your meetings or events.
So what are you waiting for? Hop on the bus, take the S-train, or drive your car, and visit us at Nomad Workspace.
We look forward to seeing you!
Rooms


Facilities
Services
INCLUDED IN THE PRICE:
Coffee/tea with roll upon arrival
Coffee/tea buffet at noon
Ice water
Fruit
Plenum
Standard AV-equipment
Extras:
Extras included in the price
Coffee/tea with roll upon arrival
Breakfast
Coffee/tea buffet at noon
Ice water
Fruit
Lunch
1 soft drink / mineral water
Plenum
Standard AV-equipment
INCLUDED IN THE PRICE:
Coffee/tea with bread roll upon arrival
Coffee/tea buffet at noon
Ice water
Fruit
Lunch
Afternoon coffee/tea-buffet incl. pastry
Plenum
Standard AV-equipment
Extras:
Extras included in the price
Coffee/tea with bread roll upon arrival
Breakfast
Coffee/tea buffet at noon
Ice water
Fruit
Lunch
1 soft drink / mineral water
Afternoon coffee/tea-buffet incl. pastry
Plenum
Standard AV-equipment
INCLUDED IN THE PRICE:
Coffee/tea buffet upon arrival
Ice water
Fruit
Afternoon coffee/tea buffet incl. pastry
Conference room
Standard AV-equipment
Extras:
Extras included in the price
Coffee/tea buffet upon arrival
Lunch
1 soda
Ice water
Fruit
Afternoon coffee/tea buffet incl. pastry
Conference room
Standard AV-equipment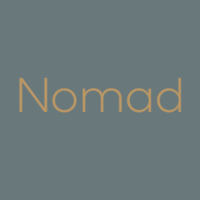 Rooms
Single Rooms 0
Double Rooms 0
Handicap friendly rooms 0
Suites 0
Accomodation 0
Capacity
Plenum 2
Max number of chairs in lines 50
Max number of chairs at tables 45
Group rooms 8
Catering
Restaurant Yes
Dining guests 30
Dining seats in restaurant 80
Dining seats in private room 30
Facilities
Bar Yes
Lounge Yes
Billiard/dart/bordtennis/etc No
Spa No
Pool No
Fitness room No
Casino No
Green outside areas No
Golf No
Aircondition No
Chef school No
Transport
Distance to airport 10 km
Distance to train station 1 km
Distance to bus 0km
Free parking 0
Distance to free parking km