Conference
Venues Copenhagen
Let us help you find the perfect conference venue in Copenhagen
Here in Copenhagen you have the opportunity to find the perfect location for your next conference or meeting. We offer you a wide variety of options for every kind of event and our venues provide space for up to 1,300 guests. The city is well-known for its cozy "hygge" atmosphere and most of Copenhagen´s attractions and sights are within walking distance. Use your breaks in the programme to go explore the city, go shopping or dine at one of the many excellent restaurants. Our conference venues would also love to arrange an unforgettable outdoor experience or teambuilding in the greater Copenhagen area. Our venues in Copenhagen will bring something extraordinary to your conference whether you are looking for a modern city venue or a beautiful restored building.
In Copenhagen you have the opportunity to:
Find accommodation to match any business traveler
Experience a city full of possibilities
Choose between a wide range of conference venues with top-level facilities and service
Try teambuilding and other activities
If you want to learn more about conference venues in Copenhagen, please call us at +45 45 82 09 99 or write to us at dkbs@dkbs.dk for a free and non-binding offer.
We provide the best service for you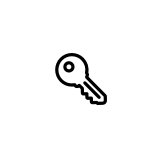 MANY ROOMS
We have rooms for accomodation
OUTDOOR ACTIVITIES
We offer outdoor activities
PARKING
We have free parking
BOOKING
We take care of the booking process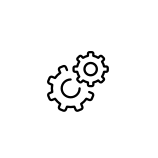 MANY CONFERENCE CENTERS
We have more than 100 meeting- and conference venues in Denmark

Get an offer
It is completely non-binding